Friend, Transform Performance Management with Practices that Work for Your Company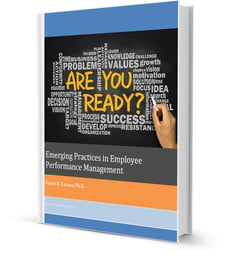 There has never been a stronger interest in employee performance management!
We know that effective performance management has a strong, positive effect on both employees and the organization overall. However, practices are changing as the world of work has changed. Some traditional practices are phasing out while other practices are emerging.
This comprehensive state of the practice report:
Outlines how and why performance management is changing,
Describes the traditional practices that are phasing out,
Summarizes the research supporting 4 emerging practices,
Illustrates how technology has played a key role in facilitating changes, and
Provides practical advice on how to ensure successful change.