Whitepaper - Excuse Me but Whose Words Are These?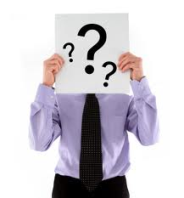 Some
performance evaluation software
solutions offer "writing assistants" which provide ready-made written comments which managers can insert into their
performance reviews
. While using these comments can make the completion of the review faster and easier, there are three very powerful arguments for providing individualized performance feedback:
Leadership Development - providing helpful, behavioral performance feedback develops leadership skills.
Legal Defensibility - Individualized, job-related comments that provide examples of performance hold up to legal scrutiny.
Trust - suspicion and concerns erode trust and negatively impact the employee-manager relationship.

Learn the important benefits of targeted and specific performance feedback.
Download our whitepaper Excuse Me but Whose Words Are These? Using Writing Assistants in Performance Evaluation today!